The Straight Path
August 23, 2022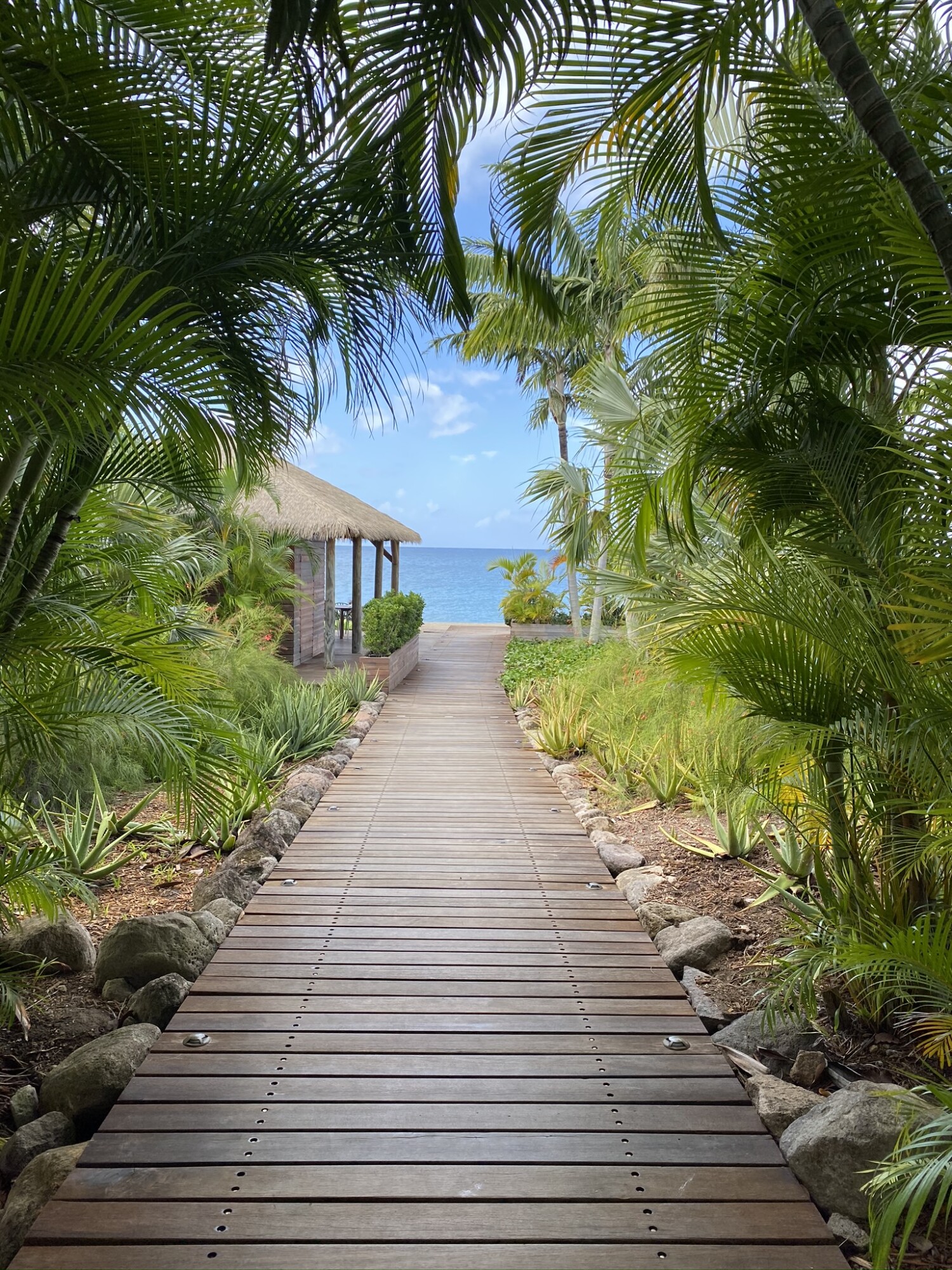 I was around fourteen years old when my older sister decided it was time for me to experience driving. I think she just wanted to teach me something and share her own sweet sixteen driving skills. I think she thought it would be a sisterly taste of forbidden adventure and she had a misguided confidence I could handle a brief journey down our quiet gravel street and back.
I reluctantly acquiesced to her pleas and took the driver's seat with more than a drenched brow. I was underage, never had a lesson, no learner's permit, and was a confirmed good girl rule follower. Our car was a pushbutton transmission Chrysler, very space age "Jetsons" we thought. It seemed simple enough but with one push of the D instead of the R, and a mistaken pedal to the metal of the accelerator instead of the brake, we crashed into the garage door jolting it off its frame and creating havoc in our driveway and my criminal heart. I was inconsolable with shame and guilt for my actions. I took to my room and cried for 24 hours straight.
As a child I put the E in Emo. "You hurt my feelings" and "My conscience is bothering me" were frequently used expressions. I literally had a crying tree on our property I used to climb and escape to whenever I needed to process my anxiety and hurt. I was a sensitive girl even before my parent's divorce but after age nine I was a volcano of vulnerability.
I always said I became an actress because I had too many deep emotions for just one person. While it is a good thing to be sensitive and tenderhearted it can also make life a living hell trying to manage the inner pain that one must surely navigate with every passing year the Lord grants.
My husband and I are at the age where we are becoming better acquainted with our laundry list of medical professionals than we would prefer. Sometimes it seems there is no end of issues to keep us up at night, particularly when the sinister call of the "Google Search" beckons self-diagnosis and an exhaustive review of bad endings. I am in greater need than ever to persevere with a calm demeanor. I have a growing extended family to nurture and a husband I want to share every positive second I can squeeze out of our last quarter of life.
We live in a world of peril. Mankind has never been short on worry from the moment the serpent did his dirty work in the garden. I think what makes it particularly difficult for our moment in time is the breadth of issues for concern on our communal plates. We have the problems in our family nucleus, our cities, countries, the entire world as well as the universe in living moving color at the touch of our fingertips 24/7. Personally, I think all this knowledge is literally blowing our minds. Our brain synapses are on overload and if there was ever a time ripe for letting "Jesus take the wheel" it's now.
I watched the spellbinding documentary THE RESCUE on Disney Plus National Geographic recently about the cave rescue of the Thai soccer team and their coach. One of the cave divers described how he managed his fear when he knew lives, including his own, were on the line in the midst of perilous dives. He said he had to take his emotions, place them in a box, and put them up on a shelf in his mind where he did not deny them, he simply removed them from his immediate reach. It was the only way he could safely get the job done.
This life hack completely resonated with me. I have learned it is destructive to compartmentalize when you are dealing with sinful behavior, but for the day to day needs of survival, of getting on with it in difficult circumstances so we can place one foot in front of the other without crumbling in despair, a temporary box on the shelf can be a very efficient tool. As a believer in Christ I add another element to my box. I picture it more as a depository. The anxiety goes in, and God takes it out for me. He handles the contents, does His thing with it, and returns my deposit as peace.
Philippians 4:6-7 tells us that we are not to be anxious about anything (that's a lot!) but in everything by prayer and petition, with praise and thanksgiving, we are to present our requests to God so that His peace will guard our hearts and minds in Christ. God never promises to remove the circumstance, but He does promise to give us the strength to manage it if we will go to Him in faith.
My sister always reminds me to take care of my own patch of grass. I can't control the craziness in the world. I can't prevent evil or the schemes of those who steal and destroy. I have no power over people who believe or spread ridiculous conspiracies and deny the truth of what others accurately reveal. While it's true the media and people's opinions will always have a bias, and yes there is a frighteningly real deepfake Tom Cruise on TikTok, it doesn't mean I'm going to stop trusting everything I see on the news or read in articles. It's the recurring theme when I'm talking with friends. They tell me, "I just don't know what to trust anymore". My goal is to look to my own experience and common sense, the preponderance of evidence from many reliable sources, not just the ones that affirm my own possibly flawed convictions, and most importantly what I know to be true of our Creator and what He says.
He tells me that He loves me and that I am valuable to Him. Ephesians 3:16-19, Matthew 6:26. He confirms that nothing on earth will ever separate me from His love. Romans 8:38-39. He gives me reasons to have faith and He teaches me how to live well with grace and compassion. If you are an authentic Christ follower you cannot engage in or condone self-centeredness, greed, violence, unforgiveness, vindictiveness, jealousy, deception, false witness, cruelty, gossip, ignoring the needs of the elderly, poor and the many injustices of the world. Worship of any political party, entity, person, or thing that acts as an idol in place of God is a particular anathema to avoid at all costs. You may not be able to stop others from these actions, but you can seek to control your own participation. Pursue involvement in your local missions or favorite charities. Look for ways to serve those in your circle and come election time (I know this is a stretch) vote for the most Christ like candidates you can find. And I'm not talking about those being or appearing "religious".
My angst meter has gone way down by consistently adopting the practice of "shelve and surrender". That and focusing on what I can realistically accomplish within my area of influence and ability is transforming my oversensitive self to a place of strength and courage. I blog a lot about finding serenity because it seems to be what I see lacking the most in our culture today. I am talking myself and others off the ledge more frequently and I personally need to continue my journey of generosity and encouragement in obedience to my Creator and for my own sanctification along the way. Thank you for joining me on my path to peace, purpose, and the tranquility that comes from above. It would not be a complete passage without you.
"But those who hope in the Lord will renew their strength.  They will soar on wings like eagles; they will run and not grow weary, they will walk and not grow faint".  Isaiah 40:31 NIV
"Trust in the Lord with all your heart and lean not on your own understanding; in all your ways submit to him, and he will make your paths straight."  Proverbs 3:5-6 NIV