My Sole Soul ID
January 26, 2017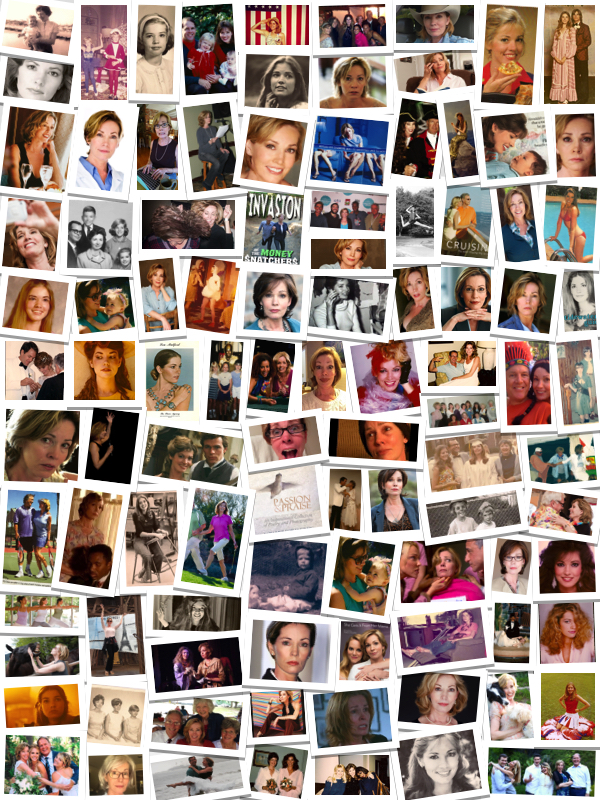 My husband and I wearily arrived home from our post Christmas vacation last month. After tucking away the last of my packed items, I climbed into bed with the satisfaction of an organized life and a new day ahead. My eyes flashed open. I had left my IPAD on the plane! I could see my hand neatly tucking it into the seat pocket in my typical nesting fashion. What had I done?
48 hours of high anxiety passed as I contacted the airlines, learned about locking apple devices, changed every pertinent password I could think of, and agonized over the message flashing on my computer that someone was attempting to use my Apple ID.
Bottom line I was freaking out because some unscrupulous person was trying to steal my identity and I had allowed them in the door. It wasn't fun.
The next night we watched "LaLa Land"; a film about an actress and a musician, love lost in the timing, and L.A. Emma Stone played an identity type I could relate to. As an actress in Los Angeles since 1978, I have personally experienced almost everything portrayed in that film, with the exception of dancing on the top of a car while stuck on the 405, and becoming famous. My mind was reeling. I have spent a lifetime immersing myself into the identities of others as I audition, workshop, relate, and professionally share their lives.
I was majorly obsessing about my identity and then the next day at church our Pastor taught a sermon titled: "Sacred Roots: Reclaimed Identity": https://vimeo.com/199219553
I was mesmerized. "God, what are you trying to tell me?"
I have spent the last six weeks contemplating this query and the truth of what Pastor Ramin shared. Human identity is a fleeting, ever changing, multifaceted concept. We wear our ID as labels of relationship: husband, mother, daughter, neighbor, friend. Our moniker is also our profession or interest: athlete, doctor, influencer, teacher, cat lady, waiter, artist, fan.
We can have a variety of identities often worn at the same time. They may be our own choice or epithets subjectively assigned: beautiful, fat, gossip, hipster, idiot, atheist, loud, Christian, intelligent, activist, introvert, gay, straight, Republican, Democrat, liar, hater, survivor, winner, guilty, innocent, rich, poor, loser, hilarious, sincere.
People wear their labels with pride, shame, or futile resignation. The hanging albatross or scarlet letter emblazoned on their forehead can give them a sense of belonging: criminal, gold-digger, victim, predator, womanizer, addict, racist, bully, whore.
Deep within every soul there is a common denominator of need to know who we are and why we are here. As human beings, we intrinsically know that our condition, choices, race, worldview, or gender don't truly identify us. My DNA, and my fingerprints are uniquely mine, but they still beg the question. None of these markers define me.
Even our physical bodies, organs, and minds alter, mature, and morph with age. I am not the woman I was a year ago, or yesterday. My desires often change in tandem with wisdom or fleeting opportunity and I remain content because I choose to be, and because of the strength I find in my faith.
I believe God is telling me to fully accept who He has made me to be, not who I think I should be, or what I believe others expect me to be, rather His vision alone. I, quite literally, am the clay of his artistry. When I allow him to do His sculpting with no resistance, the final result is overwhelming satisfaction. If I insist on hanging my hat on the elusive labels of beauty, performance, and social approval, I will be forever chasing it down a disappointing road.
It's true, "My identity in Christ" is a Christianese term I've struggled with. I am called a Christian, but my identity is not in the phrase, or a philosophy, or even in behavior that appears religiously acceptable or not, but rather in the steadfast person who walked the earth bearing the name. It is a heady subject to wrap your head around. God does not change…ever. While the world repeatedly turns on its axis, and for better or worse, its inhabitants, circumstances, and cultures, incessantly reinvent themselves, the Creator remains blessedly the same, and I know my Creator is good.
Jesus was also provocative. His life on earth ignited a startling reaction of rebellion and violence in the midst of His message of pure love and peace. He was an advocate of equality between women and men and all the races. He chastised the religious hypocrites, elevated the poor, and healed the suffering. He was not interested in approval or status. His sole purpose was to reveal the nature of, and His identity as God, to restore our relationship with Him, and bring justice on earth because of the inordinate crimes of mankind. He took His seat for us in the "electric chair of the day" and terminated our guilt for eternity. Three days later in the ultimate drop the mic moment, He exited death and the tomb to bring His point home. The only catch is to believe that He did.
God's love and forgiveness cannot be earned, only accepted. Sometimes I think it's too simple and overly complex at the same time. The Holy Spirit, given to us the moment we believe, is the gift within that illuminates, communicates, and guides us. People always told me how motherhood would change my life, and they were right, but I had to experience it to fully understand. The indwelling of the Spirit of God through that 1st leap of faith in Christ is much the same. One enters the providential learning curve of the ages.
To know who I am I have to know Jesus first and be in relationship with Him. Who was He really, and who am I because of Him? Will I be, selfless, forgiving, honest, faithful, patient, empathetic, generous, kind, non-judgmental, and open to relationships with people who are different from me? Am I willing to listen and relax my defensive posture? Will I honestly share what I believe, tempering it with compassion and respect for the other person and their point of view? Will I be willing to grow? Will I think before I speak saving my anger only for the appropriate righteous moments? Will I be willing to swallow the last morsel of my fear and pride and get out of the way so God can complete His work in me? Will I choose to live a life of surrender and love?
The verses in 1st Peter 2:9-10 sum up the identity in Christ that every single human spirit alive, at any given point during their time on earth, are freely offered:
"you are a chosen people, a royal priesthood, a holy nation, God's special possession, that you may declare the praises of him who called you out of darkness into his wonderful light. 10 Once you were not a people, but now you are the people of God; once you had not received mercy, but now you have received mercy." (NIV)
With all its reality TV turmoil and genuine terror, life is still an amazing journey and I am thankful to participate. I am thankful for my passion for Jesus and His for me since I was a young girl. He clasped my open hand and embraced my broken heart during a night of unbearable grief over my parent's divorce and has never let go regardless of my failures to reciprocate.
The other side of 60 draws me away from futile striving and closer to those closest to me with a glorious backdrop of my eternal home in sight.  I'm desiring to serve the person in front of me as opposed to the one inside of me.  No agendas.  It is remarkably freeing.  My blogs and desire to publicly share my faith and musings are a result of this process.  I pray I'll be of service to the reader on a similar path.
"16 Therefore we do not lose heart. Though outwardly we are wasting away, yet inwardly we are being renewed day by day. 17 For our light and momentary troubles are achieving for us an eternal glory that far outweighs them all. 18 So we fix our eyes not on what is seen, but on what is unseen, since what is seen is temporary, but what is unseen is eternal."

2nd Corinthians 4:16-18 (NIV)