Befriending Disappointment
May 31, 2016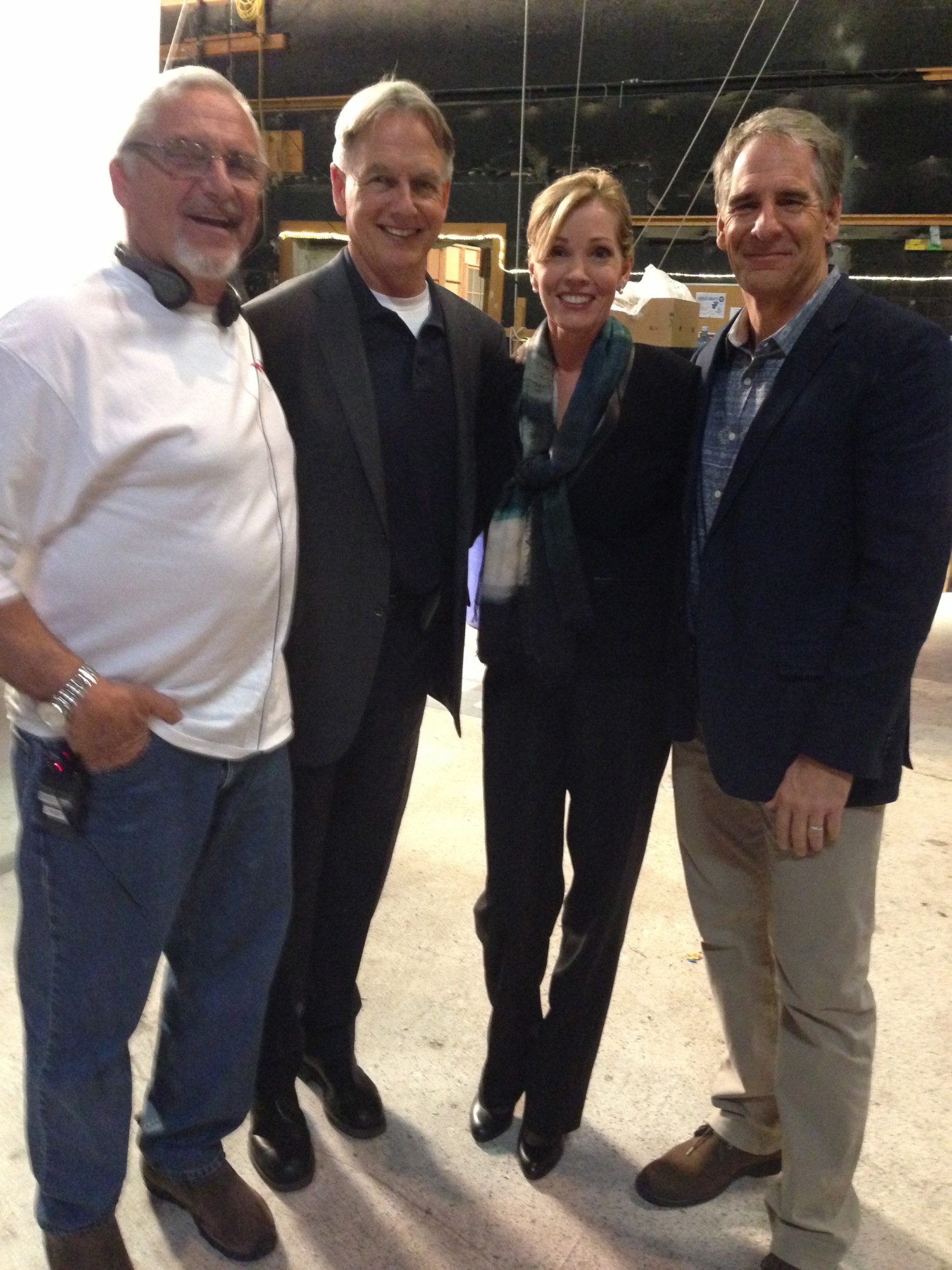 Disappointment is a drag. A friend or loved one let's you down once again. You over or undercook the turkey on your first Thanksgiving with the in-laws. You fumble a pass, blow the putt, or shoot an air ball in a high stakes game. Maybe the job you were counting on that everyone told you was surely yours, goes to someone else.
As an actress handling dismay over the latter is in the mental contract. You can't be an artist without managing disappointment on an exponential scale. We eat it for lunch, as do most people in sales. Unfortunately, we are selling not only our talent, but our very essence as a human being. It's a tough one that I've grappled with for decades.
In 2014 I experienced a double dose of this more superficial brand of dismay. It's not the life and death kind, nothing to grieve about, just the stuff that really smarts like a painful cold sore that everyone can see and won't go away.
After working in my twenties, taking an 18-year film and TV hiatus to raise my daughters, and then hacking away as a middle-aged female with "no name" to rebuild my theatrical resume, I booked a great guest star role on America's most popular television series NCIS. It was the spin off pilot for the now highly rated NCIS New Orleans starring Scott Bakula. I was elated. Mark Harmon and his team are considered some of the most professional, delightful people in the business to work with. They did not disappoint.
My last scene was with Mark and Scott in the NCIS conference room. In between takes Scott stopped to comment on the state of my stockings hidden under the table. The wardrobe dept. had accidentally given me a pair of pantyhose with one leg that looked like it had been through a Ninja Blender. I didn't say anything because I knew my legs would never be seen on camera. After being exposed I poked a little fun by propping my foot up on the table for display and questioned, "Yeh, what kind of budget do you guys have on this show anyway?" Mark responded with humor by immediately rushing off to the wardrobe department to demand a fresh pair of nylons for my abused right leg. The entire shoot was filled with this kind of fun camaraderie as well as heady verbal affirmation for my work. I was in that rare and lovely space as an unknown actress where I felt accepted as their peer. Not all celebrities are this gracious.
After we wrapped, I gathered the director James Whitmore Jr., Mark, and Scott for a group photo. I told Scott that I wanted proof. "You never know when you'll end up on the cutting room floor.", I said. He generously responded, "No that won't happen. Your part is too important."
Fast forward to the day after I have sent out my promo cards to all my industry connections and posted on FB for friends to look for my episode. The phone rang. It was my agent. "I have good news and bad news Lou, what do you want to hear first?" "Uh, give me the bad news please." I held my breath. "Well", he forged on, "Production just called, and your scenes have been cut. He went on to explain about the pilot and the need for time to introduce the new characters, how sorry casting was etc. but, that I could be cast again in one of their shows, so that was good.
I numbly responded by accepting the situation as a seasoned veteran of not being in control. After all, that is what disappointment is basically about. We want or expect something to go our way, and it just doesn't. End of story. We move on and try again. It also didn't hurt that Mark Harmon mailed me a sweet apologetic hand-written note of explanation.
I had forgotten about the whole disheartening incident until several months later when like Santa through the chimney, a message came in from my manager. I had another guest star audition, this time for NCIS New Orleans. It was around 10PM at the end of an 18-hour day when I saw the notice. I had been working on a location print shoot and was bleary eyed as I prepped for bed. I reverted to full alert memorizing lines for the late afternoon read next day. I even wrote out the time in bold letters so I wouldn't miss a beat.
Next day I just knew I had the role. It was in my wheelhouse and I was beyond positive as I worked on my character and wardrobe for the 5:30 PM call. I was planning my flight to New Orleans in my head. Scott and I were going to have a laugh about that photo and my prophetic words. I planned to leave a little early to give me time to get settled after driving across town during rush hour.
The phone rang around 11:30AM. I heard my manager's anxious voice, "Lou, where are you? … Yes, I had done the unforgiveable. In my fatigue I had written down the wrong time from the incorrect section of the audition break down. Hard to explain how or why, but I had missed my audition. Straight for producers too. They could not wait for me to get there. Pulling a no show with the exception of death or critical injury is pretty much unacceptable in my business.
My internal organs plummeted seemingly past carpet and floorboards. There was nothing I could do. How could I have blown something so incredibly important to me? This was truly a first. The type A girl in me died a little that day. I hung up the phone and cried like a two-year old for a few minutes. Then I called my sister and cried some more.
It has been two years now and I've heard nothing from the casting office in spite of apology flowers the day of my blunder. It is pretty pitiful, I know. It appears no chance for redemption as of this blog. The first let down I could handle because I felt I was not at fault and I had the joy of my experience on set that no one could take away from me. The second however, was all mine and I had to own it whether I had an excuse or not. Disappointment is a much tougher pill to swallow when we are the ones that cause the grief.
So, what is the bottom line? How do we deal with these unavoidable moments of despondency in life? First of all we must accept the fact that our mistakes do not define us. Even serial failure is not the definition of the person. Digging deep usually reveals a pattern that can be broken and improved. As a Christian I have the added assuredness that my identity has been sealed with His grace and His perfect perception of me, not mine. My faith calls me to lean into God for support as the author of my mind and spirit. Personal error can be a beacon to draw one back to the "mother ship", so to speak, for both comfort and instruction.
Next, we must recognize that failure is a part of life and indeed cannot be avoided. We need to do a kind of paradigm shift in our thought process about all of our disappointments. How many supposed unhappy outcomes opened a door for something different and far superior to enter our lives? If my engagement in my twenties had not been broken, I would never have met and married my wonderful husband years later. There is a grand picture that none of us save our Creator can see. Perhaps, there is more design in what we call failure than we realize.
The process of learning and growth is always seasoned with pain. I promise you, absent senility, I will never miss the correct time again on an audition et al. The old adage "no pain no gain" fits our insides as well as what's out. Like "Joy" in the film aptly named INSIDE OUT, we can learn that sadness is a necessary part of fulfillment and understanding others and ourselves. Our life portraits need the darker colors along with the light to add contrast and depth.
Finally, I've learned to accept that each moment we are alive is just that, a moment in time. A moment, a day, has a beginning and an end all unto itself. Nothing is over except that moment, and then immediately a new one begins with new hope and new promising possibilities. My Daddy used to tell me, "Don't you worry Lou. You'll go to bed tonight and in the morning you'll open the door and the sun will be up like always." Just like that hokey song from ANNIE. He said those words to me many times and the image and truth gave me comfort.
I've learned to focus on the gratitude for the incredible blessings in my life.  My career as an actress is a wonderful thing.  I embrace the journey as well as the paychecks when they come, but at the end of the day it is not what brings me lasting joy.  My faith, family, and relationships are my true anchor.  When I tug on that line and see how solidly I'm grounded, absolutely nothing can phase me.
"I have told you these things, so that in Me you may have (perfect) peace. In the world you have tribulation and distress and suffering, but be courageous (be confident, be undaunted, be filled with joy); I have overcome the world." (My conquest is accomplished, My victory abiding.)

John 16:33 Amplified Bible (AMP)