Art and Reality – The Twain Have Met
October 31, 2020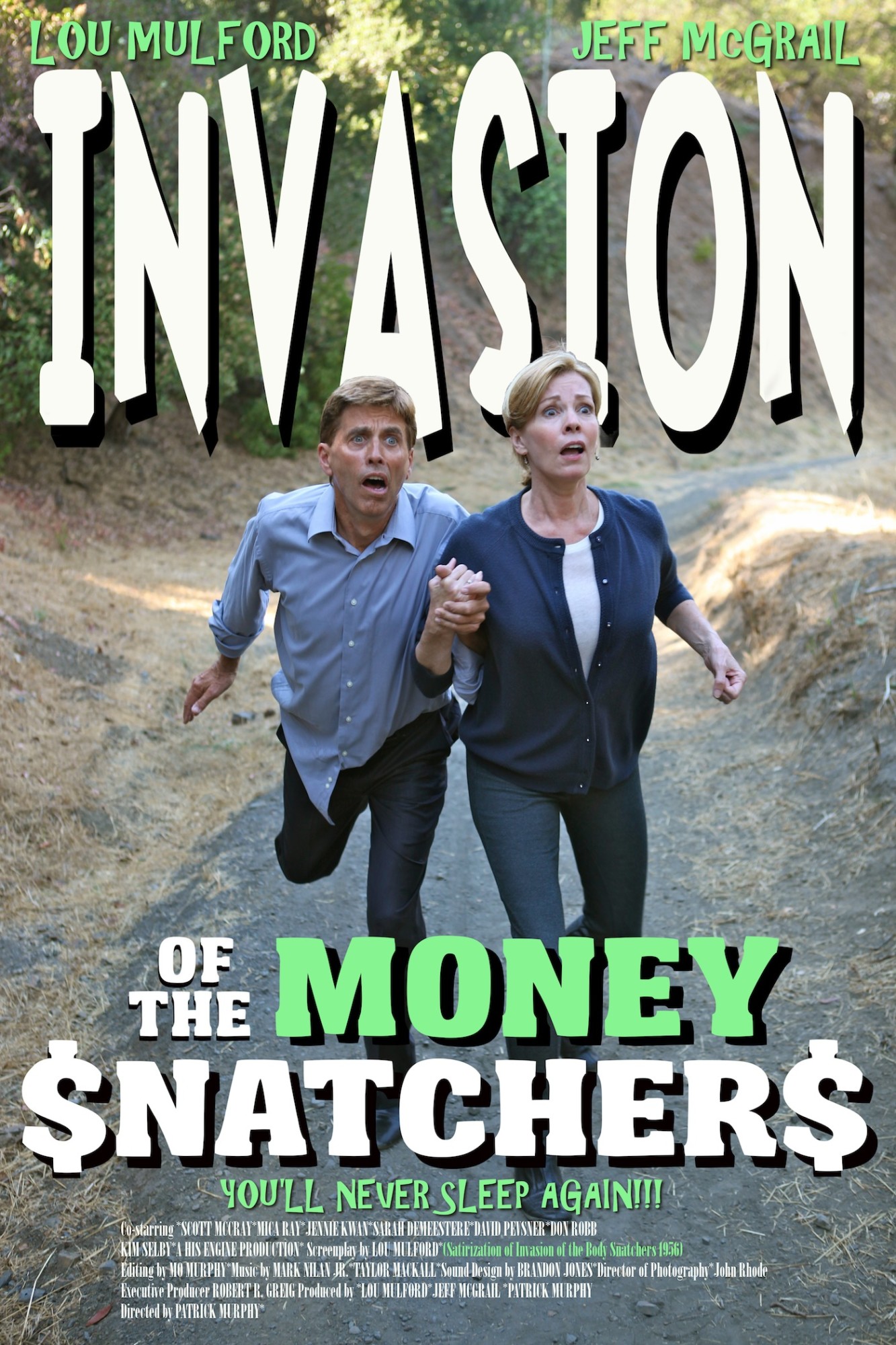 Every Halloween I brush off my little Ultra low budget sci-fi satire INVASION OF THE MONEY SNATCHERS. In 2011 I had an idea for a short film. I had dabbled in network marketing many times in my life actually immersing myself for two years in one of the bigger companies. I enjoyed the products and the camraderie, but I absolutely hated what it was doing to my personal life. I was one of those driven people who could not turn the prospecting off. Every person I met was a potential customer or partner in my network. I ate, slept, and breathed my business. It was an obsession that made me feel like someone had invaded my body and taken over my personality like a character in the cult horror film INVASION OF THE BODY SNATCHERS.
I began noticing that our entire world was caught up in a trap of mass marketing based on either greed in the scams that plagued us or the inundation of people just doing their jobs. I literally could not answer my phone anymore.
I wrote a comedic script including all the sales pitches, spams, scams and schemes I could think of. As an actress and model, I had made my living pitching products on commercials and print ads. I included a bit on game shows in homage to my six years on NBC's SALE OF THE CENTURY. Ironically my entire film was financed by my residuals as an actress in my last big pharma commercial. That particular spot was well over the average 60 seconds long so that all the accompanying disclaimers could fit into the time slot. I found a way to highlight the absurdity with Dr. Bob and the film's pharmaceutical spoof.
It was apparent to me that the art of the original horror flick and the reality of our human experience had not only met, they had married and spawned children. Today my film is more relevant than ever. I'm sure you too have received the voicemails in Chinese and been snaked by Instagram ads that look American but when the cheaply made product arrives a month later in a worn and traveled box you know you've been snaked. The total immersion of commercialism via internet, Iphone, social media and plethora of communications that invade our private lives has exploded exponentially. We are all both consumer and pitchman. Everyone is selling something, and one must buy to live.
So, if you have 20 minutes and can appreciate a little spoofing satire in the midst of the real-life terror of Covid19, and an election scarier than any horror flick conceived, pull up a chair and click the Amazon link for some Halloween fun. Look at me trying to make a sale. There is truly no escape!
Happy 2020 Halloween!
http://www.invasionofthemoneysnatchersmovie.com
"A cheerful heart is good medicine, but a crushed spirit dries up the bones."

Proverbs 17:22