I, and my family have been members of Calvary Church Pacific Palisades since 1993. I'm currently serving on the Deacon board overseeing our local Los Angeles missions and ministries. Our wonderful Pastor, Ramin Razavi, is leading our church with renewed commitment to serve and care for our community in LA.
Pastor Ramin is an anointed and incredibly gifted teacher.  His SERMONS are truly a blessing.
Pastor Jack Hayford lead me to my current faith of passion in the 80's and his teaching is still a constant in my spiritual life.
In 2017 I began to lead a chapter of Be the Bridge to Racial Reconciliation at our church.  God lead me to dig a little deeper in my desire to bridge the racial gap that I grew up with as a child of the 60's in the South.
This ministry has been, and continues to be, a spiritual and educational journey.  I do not allow the poison of political agendas to sway me from either side of that electrified fence as I grow, along with the many women and men who have joined me, to step outside of our own experience and come together with open minds and hearts to share and love one another and our world in the manner of Christ.
David Bailey and the ARRABON ministry in Richmond Virginia is also a favorite.
I recently heard a beautiful speech by CARLOS WHITTAKER delivered at Calvary Christian School and am in concert with his philosophy and teaching.
LISTEN to this talk delivered in November 2021.
I am also a huge fan of Jennie Allen and IF:GATHERING
Jennie is a prolific author and authentic leader. I've read NOTHING TO PROVE and GET OUT OF YOUR HEAD and highly recommend anythng she writes or speaks on.
Reading and Film
Oswald Chambers and My Utmost for His Highest is a classic mainstay for my devotions along with Jesus Calling by Sarah Young.
My prayers for a non cheesy realistic portrayal of Jesus and his early followers has been answered with the all fan based funded series The Chosen!  It is professional, spot on, uplifting, and entertaining as the Gospel history comes to life in ways I have never experienced before. I'm paying it forward and can't wait for each season to miraculously come to life. Check out Angel Studios
CHRISTMAS WITH THE CHOSEN:"THE MESSENGERS" will screen in theatres across the country this December 2021.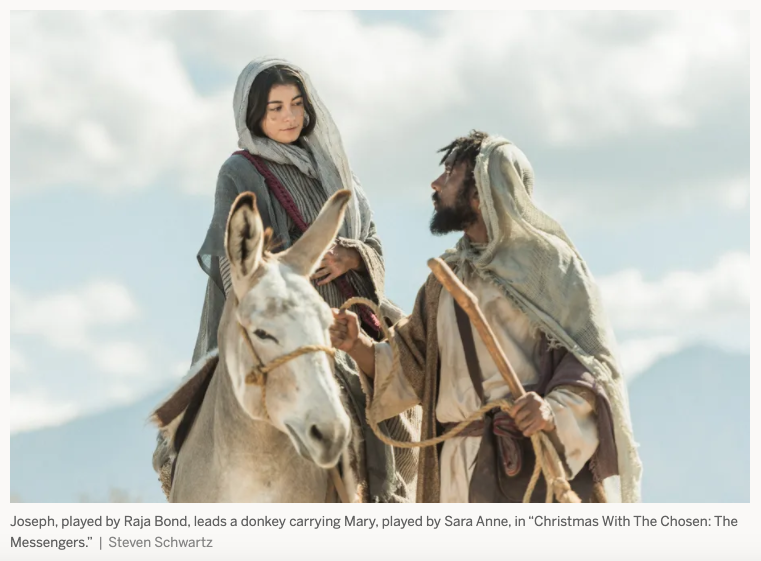 I LOVE Eugene Cho! His book Thou Shalt Not Be a Jerk should be required reading for life.